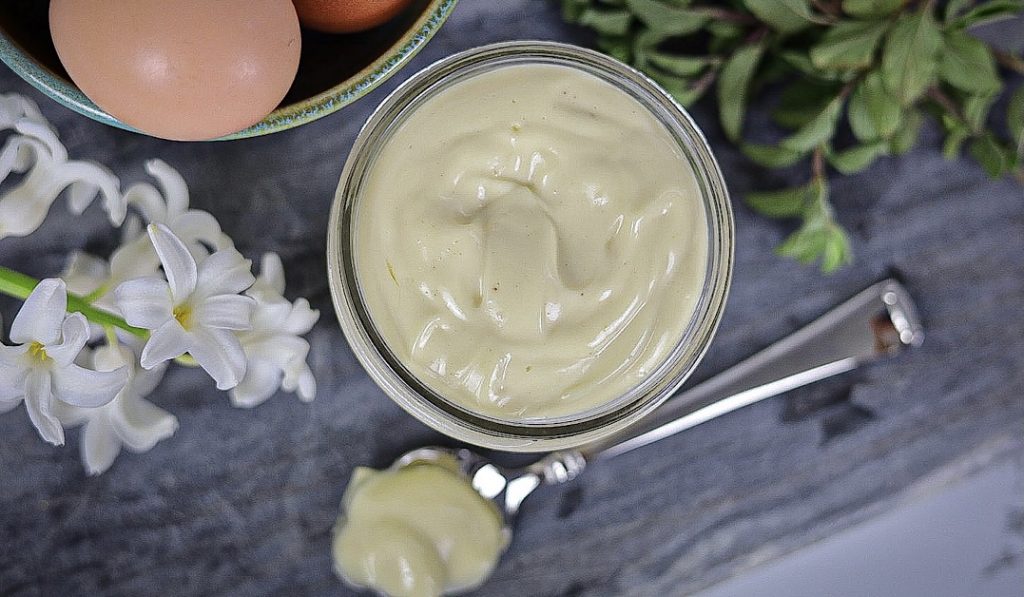 Adding spices, herbs and flavor to dress up mayonnaise is arguably the best addition to any dish. Whether you prefer dressing up your burger with secret sauce or dipping your veggies into a pool of ranch dressing.
I have rounded up all my favorite condiments into one place, so hold on tight and get ready because you're going to want to book mark this post to refer back to over and over.
I have been making these recipes for a few years now and I'm excited to finally have a collection of them all in one place.
My brother in law is known as the Condiment King. I've never met anyone who can douse several unique combinations of condiments onto his dinner plate and enjoy it. He makes it work and it's truly impressive. And if he approves of these, you know they are good!
Make your own Mayonnaise
Before we get started you are going to need the obvious, mayonnaise. Lucky for you I have my own tried and true recipe on another post of which you can find here. I love making my own mayo for various reasons. But my top two reasons are: one, I can whip up a cup of creamy mayo in 1 minute! Seriously, it's that easy.
And two: I make it with avocado oil. Most store bought mayo is made with GMO soybean oil, which is rancid and inflammatory to our body. Avocado oil is mild in flavor and a high quality healthy fat. Always seek out full fat mayo for the most nutrition. Click over to my Why Fat's to learn more.
Below are a round up of my favorite condiments. I have them in alphabetical order, so you can refer back to them easily.
I suggest you make and store these dressings in a wide mouth pint size mason jar with screw top lid. This jar size is perfect for these recipes, and it makes for easy storage in the fridge.
Without further ado, let's dress up mayonnaise and make some delicious dips, dressings, and simple sauces!
Let's Dress up Mayonnaise!
Avocado Cilantro Lime Dressing
I could drink this dressing. It is packed with incredible flavor and makes the best dressing on any salad or topped on your favorite tacos. It's even good to just eat plain with tortilla chips. I can't stop eating this dressing and I promise you're going to love it too!
Blend everything together into a food processor. Start with only 1/4 cup water and add a tablespoon more at a time to adjust the consistency preferred.
Burger Sauce aka Secret Sauce
Many enjoy the beloved McDonalds Big Mac and In N Out's burgers for their "secret sauce". Well I'm here to brag too and boldly proclaim that this sauce is so much better in both taste and nutrition. We all know secret sauce is good on a hamburger, but this sauce is also delicious on my Quick and Easy Homemade Sloppy Joe's.
Mix everything all together in a bowl or mason jar. Rest in fridge to let flavors meld for an hour.
Chipotle Mayo
Just when you thought tacos couldn't get any better, Chipotle Mayo was invented. This will take your taco night to the next level so much that you may never have just a plain ordinary taco again.
Mix together everything in a bowl or mason jar. Cover and store in fridge to meld flavors for at least an hour.
Fresh Chive and Garlic Dressing
Chives! They grow wild and crazy and they are the easiest perennial to grow ever! So come spring when they start to sprout, you want to use them. Insert this fresh chive and garlic dressing. It's bursting with flavor and it's the simplest of dressings. Sometimes simplicity is what makes something so great.
Mix all together in bowl or mason jar. Rest in fridge for an hour before serving.
Fresh Herb Dressing
This Fresh Herb Dressing is the ultimate summer salad dressing. When you have all those fresh herbs exploding in the garden looking to be picked, make this. Get creative and chop a variety of fresh herbs. This dressing infused with herbs adds such fragrant flavor to your fresh summer salad.
Chop fresh herbs. Mix everything all together in bowl or mason jar. Rest in fridge for an hour before serving.
Garlic Aioli
While this may not be your traditional garlic aioli, it sure mimics the real deal. With my creamy mayo as the base, this garlic aioli is hands down my favorite spread! You will find so many ways to use this and I guarantee everyone who tries it will love it. My kids request this over and over!
Mix all together in bowl or mason jar. Rest in fridge for an hour before serving.
Honey Mustard Dressing
This Honey Mustard is so simple and delicious. If you have it in the fridge it's not hard to find something to dip into it. Whether you make it as a delicious salad dressing or a simple pretzel dip for a light snack, it won't last long until you need to make another batch.
Mix all together in bowl or mason jar. Rest in fridge for an hour before serving.
Ranch Dressing
I already have a post about my famous Ranch Dressing. But for convenience sake, I will also post it here since I like to keep my mayo collections all together to refer back to. I will add that I almost can't go without ranch in my fridge because my kids love it so much. You have to give this a try! I'm curious: Do you prefer ranch as a salad dressing or as a dipping sauce for your pizza?
Mix together mayo, parsley, garlic powder, onion powder, chives, dill and salt. If you prefer a thinner dressing add 1 Tbsp milk or water at a time until you reach the consistency you desire. Store in the fridge at least an hour to let flavors meld.
Spicy Mayo
Don't be scared by the word spicy. It's really not that bad. You can decrease or enhance the spiciness depending on how you make this. But I will say, this goes great on sandwiches, tacos or even pulled pork. The possibilities are endless when it comes to this spicy mayo condiment.
Mix all together and store in air tight container or jar for at least an hour before serving.
Taco Salad Dressing
Okay, I may be saving the best dressing for last. I have a lot of mayo recipes above that can be used on top of tacos. But this one is made to go onto taco salad. And my oh my is it good! My Mom made a similar version to this growing up, and it was my favorite. I was determined to recreate her version in a healthier fashion. And I am oh so satisfied with the turn out. This is our favorite taco salad dressing, and I need to remember to make this more often because my kids devour this salad every single time!
Mix all together and store in air tight container or jar for at least an hour before serving.
And there you have it. A full and complete round up of all my go to dips, sauces and dressings. These are my favorite ways to dress up mayonnaise. Which are you most excited to try? Give a few a try and come back to let me know in the comments which was your favorite and what meal you added it to!
Pin this goodness for Later: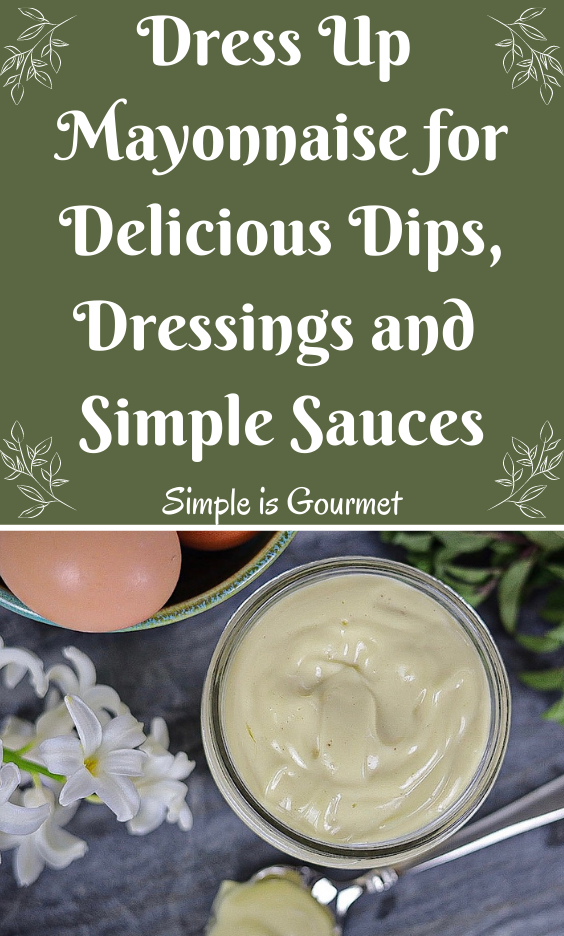 Links: